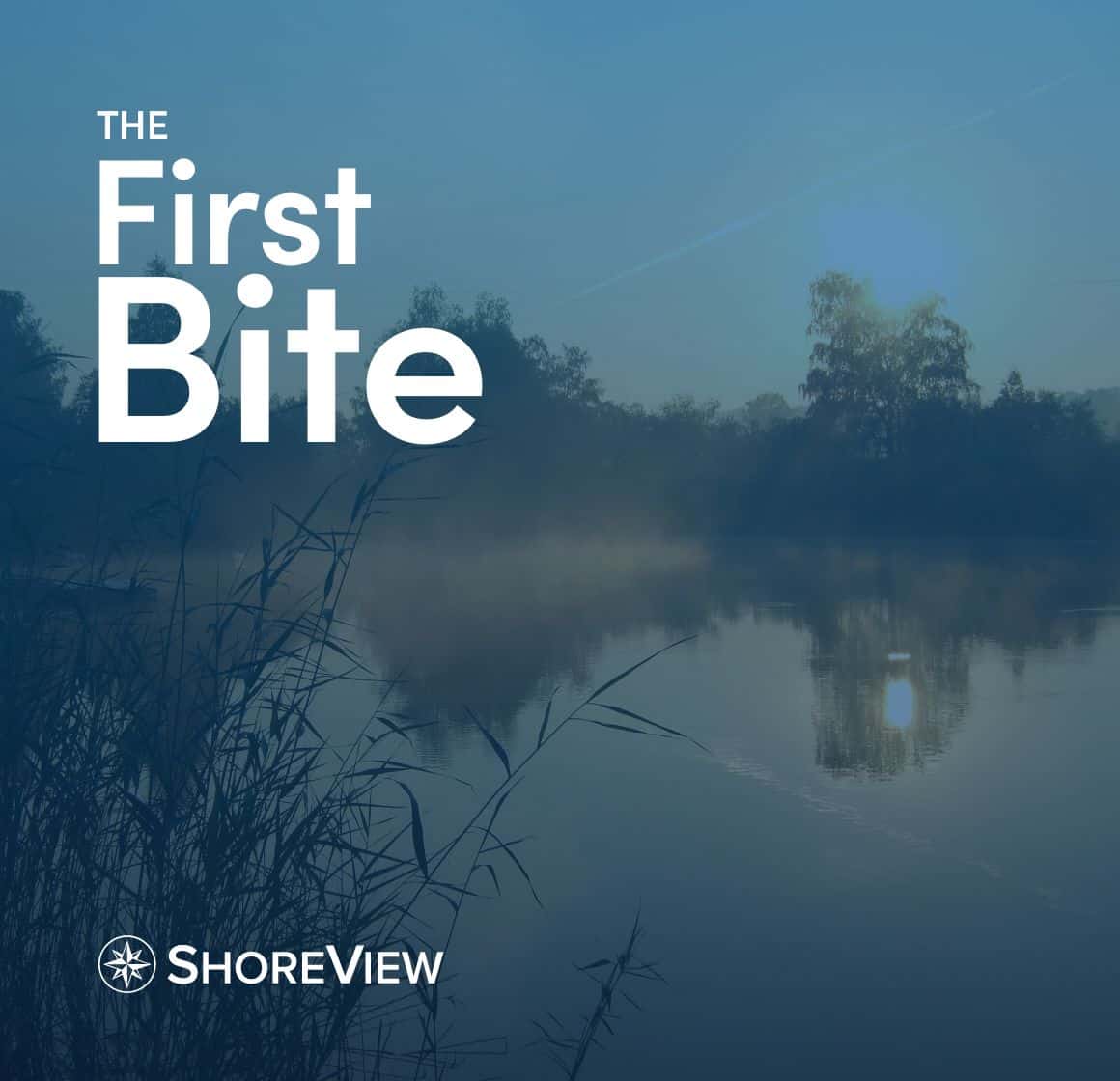 Podcast
The First Bite
Have you ever wondered what it is like to partner with a private equity firm? The First Bite will take you through the real experiences of entrepreneurs and family business owners who have partnered with private equity. Tune in to hear it all . . . the challenges, misconceptions, triumphs, and advice from entrepreneurs who have taken their first bite! This series is presented by ShoreView Industries and hosted by Peter Zimmerman.
Episode 1: Bringing on a Non-control Investment Partner The unique story of one family that sought out a private equity partner to increase their ownership stake in a business and pursue growth initiatives. Learn how a non-control investment from private equity helped the DeSoto family accomplish their goals and ultimately own their business outright. Hear perspectives from an owner-operator on what it is like to partner with a private equity firm, his advice for others in selecting a partner, and his reflections on the drivers of step-change growth in his business.
---
Episode 2: Lessons from an Experienced Operator Trey Smart shares his perspectives on the lessons learned over a three-decade career working with multiple private-equity backed businesses. Trey's experiences range from executing turnarounds to massively scaling a family business. In this episode Trey provides perspectives from his entrepreneurial career on the right questions to ask a prospective private equity partner, common challenges faced by family businesses, and the areas where private equity does and does not add value.
---
Episode 3: Perspectives on a CEO Succession An entrepreneurial CEO was ready to transition to the next phase of his career, but wanted to maintain a board-level role and position his family business for significant growth. A talented executive was seeking an opportunity to leverage his multinational experience and lead a middle market business. Hear first-hand perspectives and advice from both the current and former CEO of Avidity Science on what it takes to accomplish a successful CEO succession and rapidly grow a family business.
---
Episode 4: Rapidly Scaling a Business through Acquisitions Garrett Morelock and Dave Scharrer of Monroe Engineering join Tom D'Ovidio and Peter Zimmerman from ShoreView to reflect on the significant growth achieved by Monroe Engineering during a partnership with ShoreView.
The conversation touches on a number of topics, including Monroe's approach to add-on acquisitions, its use of digital marketing to drive revenue in traditional industrial sectors, rapidly scaling a business while maintaining a cohesive culture, and advice for anyone thinking about using add-on acquisitions to drive growth. Finally, Garrett and Dave discuss their experience and perspective from multiple rounds of choosing a financial partner to support their growth strategy.
---
Listen on:
The testimonials of current or past portfolio company executives are provided as illustrative examples and designed to demonstrate the benefits to portfolio companies of partnering with us. These testimonials are primarily aimed at prospective portfolio companies and not intended to solicit investors. The portfolio companies covered in these testimonials do not represent all portfolio company investments we have made. The experiences highlighted in these testimonials are solely those of the executives profiled in these testimonials and may not necessarily represent or be indicative of the current, past or future experiences of other portfolio companies. Past results and experiences discussed in these testimonials are not indicative, or a guarantee of future results and experiences. We have not provided cash or other type of compensation in exchange for receiving these testimonials. We do not believe there are typically any material conflicts associated with providing these testimonials. The compensation of our portfolio company executives is primarily driven by the performance of their respective portfolio companies and any discretion we exercise in such compensation determinations is not influenced by whether an executive has provided a favorable testimonial. Additionally, the economic interests of our portfolio companies' executives are generally well-aligned with ours and those of our investors. Nevertheless, the fact that these testimonials have been provided by individuals whose compensation we exercise a certain level of control over may incentivize them to provide favorable evaluations of their experiences working with us.